Girlfriend is coming back
I went to sleep late last night. Mostly because I wasn't tired but the other reason was to get up around 10:30, eat breakfast, pack things up and leave.
To my surprise, I woke up around 8am unable to fall asleep again.
Well. I'll do some work then.
New ideas
After breakfast, I briefly looked at yesterday's work.
I noted few new ideas that came to my mind. In no time, I had to pack my things up and go to Cracov.
Cracov ride
Throughout the bus ride, I watched almost 3 hours of video content related to branding and UX.
It was very informative. It was "The Futur" – so it couldn't be any other way than informative.
Arrived
I arrived at the place we're going to spend a night before coming back to my girlfriend's hometown – Lodz.
We have a train tomorrow about. 2pm.
Hungry
I unpack a few things and started looking for someplace to eat.
My priority was placed that is close to the apartment and has good reviews.
I found a place which served burgers. Perfect!
UX work on Saturday
I arrived there and ordered a classic burger.
While waiting for my order I called to a lecturer of the UX course I co-created, who was just a day before her first classes with students.
We briefly talked about the agenda and general information about how the classes are usually conducted.
Fork & knife
The burger that just arrived was huge. I couldn't put it in my mouth.
For the first time in my life, I ate it using fork and knife.
I found that strange because the most flavor of the burger is when you bite it through.
Overall it was a tasty burger but I believe it could be even better if it was smaller.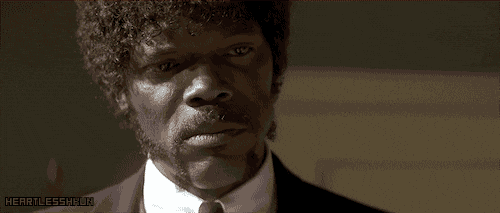 Learning once again
I came back to the apartment and finished the UX course I didn't have the time to finish while traveling.
Dumb entertainment
After finishing, I went to buy some wine to celebrate our anniversary and stuff for tomorrow's breakfast.
After shopping, I wrote down a blog post and lay down to relax.
I was in the mood for watching something stupid.
Unfortunately finding things like that wasn't the hardest thing to do, so 10 minutes later I was watching a tv series where people from different cultures exchange their homes for a few days.
Preparing for the arrival – pizza!
When I was done watching, I wrote a blog post and went to order a pizza from the place I've discovered 3 weeks ago when I was in Cracov to conduct prelection about UX).
I must have taken the pizza back home because the place is closing at 11pm and my girlfriend will be at the apartment no sooner than 11.30pm.
While coming back I talked with an Uber driver about low prices of rides.
Spending time with my girlfriend
I came back around 11.15 and waited for her to arrive. 45 minutes later she arrived.
We ate barely warm pizza which unfortunately wasn't that good when not hot.
We spent the next 2 hours talking and preparing ourselves to sleep.
Plan for #042
Go to Lodz
Sightseeing Cracov
Go to a place that we're drooling ourselves over a few last weeks.
Continue working on branding (communication, process)
---
Facebook Comments